"Date a girl who reads. Date a girl who spends her money on books instead of..."
– Rosemary Urquico (via blitzkreigkate)
2 tags
1 tag
the quiz
oh, what a weekend.
I need to stop being so ashamed of my own voice.
1 tag
1 tag
1 tag
"You deserve to look for love, if that's what you want, and be ready to accept it..."
– Chelsea Fagan Things to remember. It might actually be okay if I tone down the cynicism just a bit.
1 tag
Already one year
I really need to get away. But running from my problems doesn't get rid of them, now, does it? Will I be any better off in another country? Will I learn to stand up for myself, to speak out when I have something to say? Remember AAMP training—remember the energy of empowerment born from those two weeks of enlightenment—remember that the most important thing you learned was the...
1 tag
"I think that one of these days you're going to have to find out where you want..."
– J.D. Salinger (via musingsinfemininity)
"Creativity is about taking risks."
Uniqueness: The final phone call. →
indulging-uncertainty: diaryofagayboy: The final phone call.  I finally got the phone call I had been wanting from my ex boyfriend. I had experienced the most pain I had ever encountered in my life when we just stopped talking. It was perpetual torment not getting to hear his voice after that day. Today he texted me two words. "Call me" It had been 6 months since I had spoken a word to him. We...
1 tag
3 tags
2 tags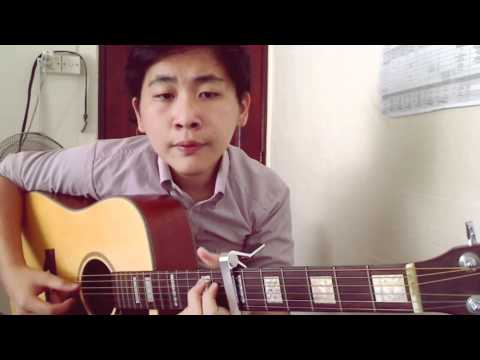 1 tag
Newport Folk Festival
I wish I had known about this music festival when I lived in Providence in the summer of 2010. Check out the amazing line-up from that year below. I've bolded the artists I would have forgone all sleep to see (sleep lab woes, though I did get to see OK GO and Something Corporate that summer, hearkening to my early adolescent days). Friday, July 30 (International Tennis Hall of Fame) Steve...
3 tags
You Don't Need To Be In A Relationship To Live... →
"I'm liberated. And the most liberating truth I've learned in the past few years has been this: You don't need to be in a relationship to live your life romantically. "Despite my perpetually single status, I am a very romantic person. I can fall in love within a matter of minutes. I care deeply about people. Every corner I turn, I potentially face someone new, someone fascinating,...
2 tags
1 tag
today I found my center
and began to let go of judgment. 
today somebody called me "book-smart"
and meant it as an insult.
1 tag
2 tags
go ahead and defibrillate yourself
(Hey, I gave it away) give yourself a hand the hand is yours 
1 tag
what.
I think I turned off my competitive edge somewhat permanently. This is most likely a bad thing. Also, single mode is my default mode. I can't even begin to articulate how I feel about this, except that my life's romance exists only in the elaborate plots of fiction novels. And sometimes television drama, but let's not get into how my time has been increasingly consumed by an...
1 tag
HELL WEEK
DIDN'T EVEN KNOW THAT THESE EXISTED OUTSIDE OF MIDTERMS
1 tag
"I stepped into the bookshop and breathed in that perfume of paper and magic that..."
– Carlos Ruiz Zafon (The Angel's Game)
4 tags
Month of May: how I felt then
Whirlwind.  Semi boy trouble. Well, I've done what I can, semi tastefully. Now it's just another pot on the back burner. Feelings feel different now than they've been in the past, but they still get me riled up and helplessly consciously irrational. What am I, twelve? Maybe, according to my new helmet. It's pink and green and sports Julius the Monkey. Its sea foam matches...
1 tag
"Life is short, so you shouldn't waste it on someone who doesn't understand you,..."
– Nico Lang
2 tags
1 tag
2 tags
2 tags
"I feel so intensely the delights of shutting oneself up in a little world of..."
– Virginia Woolf, The Voyage Out This was today.
1 tag
"I didn't want to kiss you goodbye — that was the trouble — I wanted to kiss you..."
– Ernest Hemingway
2 tags
"I sometimes think that people's hearts are like deep wells. Nobody knows what's..."
– Haruki Murakami, "Airplane" Blind Willow, Sleeping Woman
"I said nothing for a time, just ran my fingertips along the edge of the..."
– Haruki Murakami
3 tags
3 tags